GOOGLE: PRIMER App
I collaborated with a small Google team to develop and brand Primer, a free mobile app that delivers bite-sized marketing lessons that you can do whenever and wherever you have 5 minutes free. As the Content and Creative Lead, I:
Defined and owned the distinctive

Primer voice and personality

.

Came up with the

brand positioning and content strategy for Primer.

Provided

creative direction

for freelance writers and designers.

Explored different lesson structures and methods to find the best way to

teach people complicated subjects easily and quickly

.

Helped

create an MVP

and then tested it with startup incubators in the US and UK.

Wrote 60+ lessons

(and counting).

Concepted

in-lesson interactions

with developers and designers.

Worked with designers to create

advertising and website concepts

.

Wrote articles and blog posts as part of Primer's content marketing strategy.

Assumed an

editorial role

for all articles, press releases, and online posts released by the Primer team.
People navigate through Primer using simple card swipes.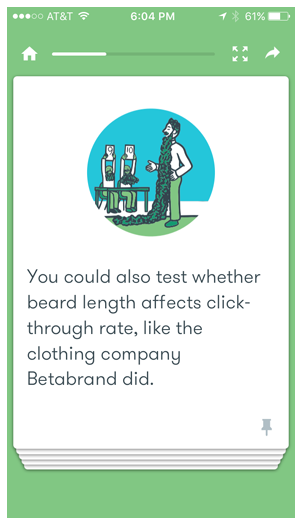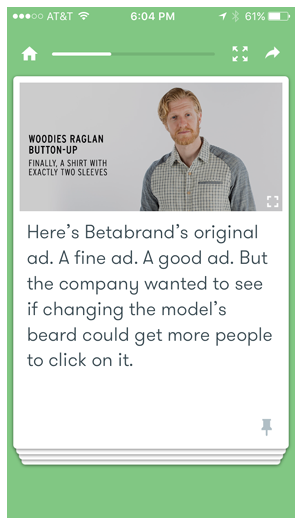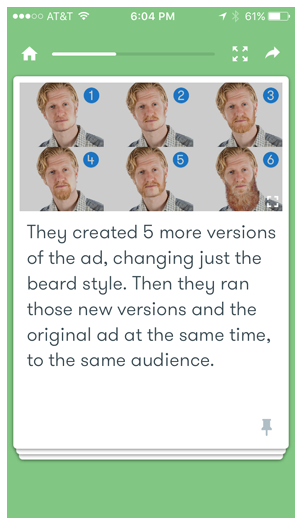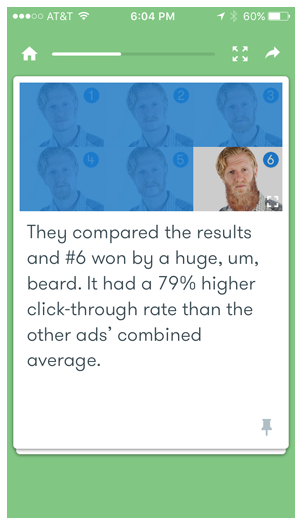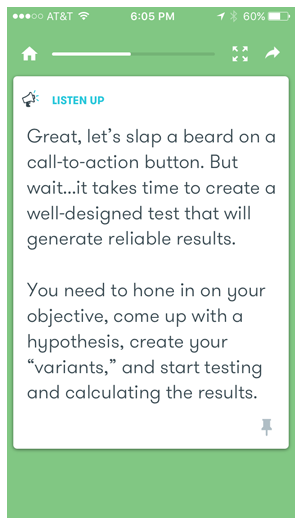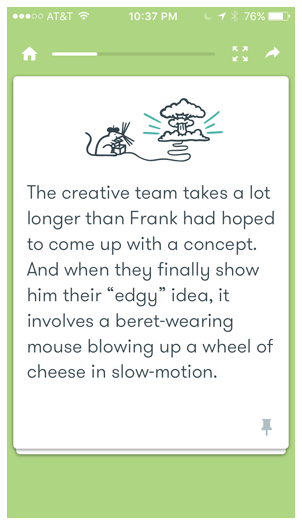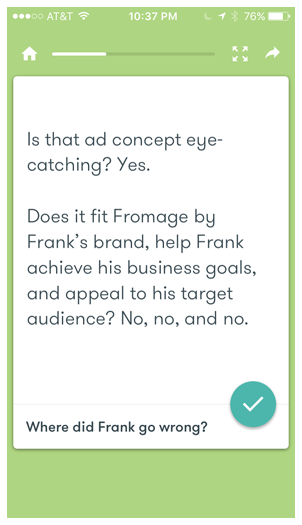 Humorous, jargon-free copy breaks down complex topics in an understandable and relatable way.
Fun, engaging interactions help people learn by doing.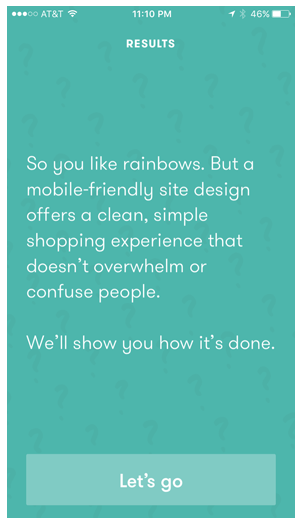 And the end of every lesson has personalized next steps and a useful takeaway.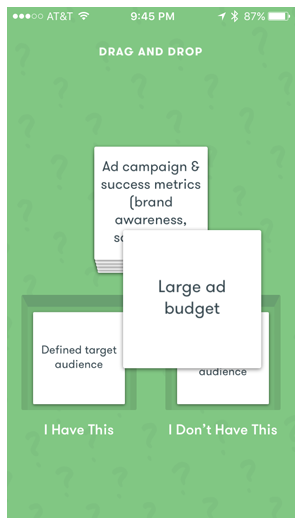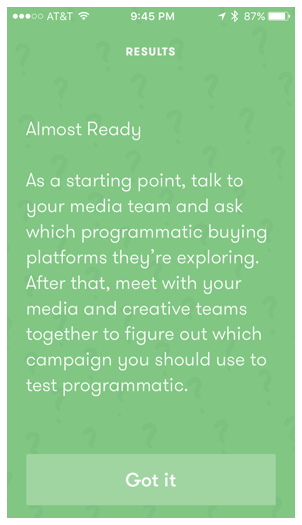 To promote Primer, we used my brand positioning and strategy to create a website, posters, online ads, and more.